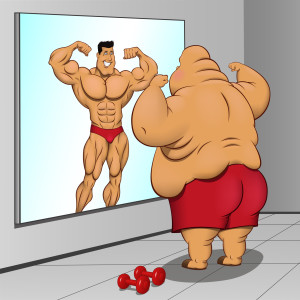 Look at you; you fat bastard!
Isn't this just the most delightful way to greet a mate? NOT! There's a reason why this kind of line would never be said to a woman; it's because women really do care about how they look, no matter what they say. Some really do care more than others but in general we all care a little. But this blog post is not about women, it's actually about men. More specifically, bush blokes, because these are the ones that I have more to do with i.e. I married one.
Bush blokes are a real mixed bunch but have a lot of similarities. They're not the "long walk on the beach" type, nor the lycra, skinny jean, loafer wearing type.   They have a way of dressing, talking and socializing that requires particular attention when you are attempting to impart knowledge and inspiration towards creating a fit and healthy lifestyle. I find the "bossy – fish wife approach" works best, maybe because that is the most familiar to them – ha ha!
But why is it that if you are bloke, that is perceived to "give a rip" about the way you look and how you feel, it is almost like you've moved to the "dark side". There are definitely a few key habits that bush blokes need to change, know they should change, but find it damn hard to change.
So here's the list of Bush Bloke Habits that need to be flicked:
No time for exercise, too busy:
Everyone needs to establish some sort of conscious exercise habit and this doesn't mean flogging yourself to run or ride every day. Men particularly need to do core strength work and stretching. Cardio needs to come in on the days you are in the office or spare weekends.
Beers at knock off, every bloody day :
At least 3 days out of the week need to be AFD – alcohol free days. Drinking every day is ridiculously detrimental to your ability to work hard, recover from a "hard days work" and digest food effectively. If you are drinking every day then this is generally called – ALCOHOLISM!
Eating bread at every freaking meal:
No one needs that amount of processed carbohydrates. Replace bread with protein (meat, eggs) and veg (roast vegies, salad)
Exercising in the wet season only:
You will get more benefit out of doing little bits each day/week / fortnight for 12 months than a crash-exercise habit for 2 months.
Meal portions are important and men need to take note not to stretch their stomach by eating protein and carbohydrates in one meal that take up more area than the size of their 2 fists together.
Being the exception not the norm:
On lots of properties it is frowned upon to be doing any sort of fitness regime outside of work. This culture just has to change if we are going to keep our rural families and workers fit and healthy. Drinking each day, working hard and eating more and more sugary foods is infiltrating into rural and remote Australia and it's making us fat, sick and unhappy. Hmmm maybe mental health has nothing to do with the drought but more about the way we treat our bodies and handle the challenges and stress in our lives.
Let's make healthy living and fitness the norm not the exception.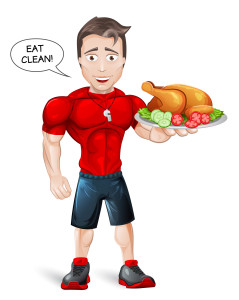 Health Assessment Quiz – Answer these 10 questions to see where you sit on the health wagon.
Start Quiz Now