"Sorry Joy but you're bone density is below the benchmark."
"WTF, are you telling me that after 20 odd years of flogging myself around a court, field, track, pool and road, that it has amounted to lower than average bone density, with a high possibility of osteoporosis."
I didn't say this but I was thinking it!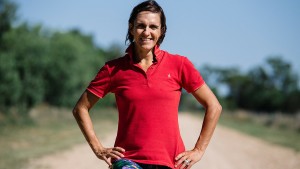 The joys of hindsight! This result really did spur me into gear and make me do things that I didn't initially love, but knew were important, if I wanted to be bouncing around with my grandkids instead of hobbling. It wasn't a big decision to make some changes to my life so that I was ticking the bone mass box. This may seem like a small issue but if I had continued my "old ways" then you would see me in 20 more years as a hunched, broken and frail woman who couldn't get out of the car without a handle. This type of life is just not what I envisage as living a "quality life".
"Living a quality life", which I'm sure is what we're all striving for, is perceived differently for everybody. However I can't help thinking how twisted it seems that people would rather die or become chronically ill then cut down on the grog, stop smoking or, heaven forbid, exercise each day. Seriously, where are our priorities? Has it really become so inconceivable for us to adjust what we eat, drink or do in exchange for a few more years with our family and friends? I can't imagine second- guessing that option.
I'll never forget a comment from one of those "fitness haters" who posted on Facebook that she was going to "live her life to the fullest" by eating whatever she wanted and doing whatever she liked (which consisted mainly of sitting and eating crap). Oh gee I can't wait to live that life in a wheelchair with a looming hip replacement and regular check ups for Type 2 Diabetes. Is anyone "living their life to the fullest" on the diabetes register?
We have been given a body; so let's keep it in the best shape possible so we can really enjoy life and all it has to offer.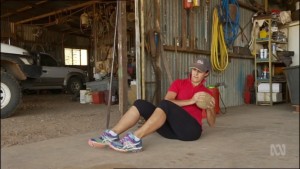 So I strongly encourage that we all step up to the plate and take control of our physical health by being preventative instead of reactive. Let's leave reaching for the prescription or surgical remedy as a last resort after we've done everything we can to help ourselves.
So here's my SOAPBOX PLEAD TO YOU
Take action and be preventative with your health, rather than reactive.
Take a good hard look at how you are feeling and get it all checked out.
Get serious about being healthy and don't just fob it off as something you'll do one day.
Finally, ask yourself the big question:
What am I prepared to do today, so that I may live many vibrant and happy tomorrows?
See what programs we have for you to get started today!
Health Assessment Quiz – Answer these 10 questions to see where you sit on the health wagon.
Start Quiz Now