Running isn't everything!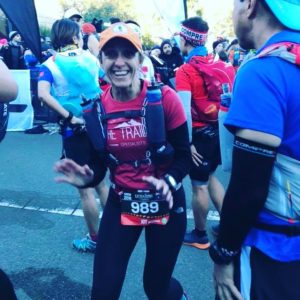 When people think fitness program they immediately think painful exercise that usually involves push-ups, burpees and running. All of which can be very daunting and scary.
I've had lots of conversations with people about their health and fitness. One of the first things they say is "I want to be fit but I hate running". I'm always amazed that they think they have to run to be fit. You definitely DO NOT have to run to be fit and I've personally proven that for myself and so many others.
I was a runner in my teens, 20's and for some part of my 30's but after two knee reconstructions I was forced to scale the running back to near zero and focus on improving my bone density through strength. This was the best thing that ever happened to me. I'd always relied on running to keep me fit, and when I couldn't do it anymore I was forced to try new exercises and movements.
This truly was the most fantastic thing to have happened. I started to do a lot more strength based training which was just body weight to start with. I became obsessed with high-intensity interval training and challenging my body to move fast and strong. I gained strength and fitness like I'd never had before. My body became strong, stable, supple and for the first time in a long time, I felt I had speed, power and agility. Something I had never had from just running!
Even though I had 12 months away from running I decided to test myself to complete a 5km run with no actual running training. To my surprise, I completed the 5km in exactly the same time as I did when I was running 4 – 5 times per week. Point proven!! You can be fit, strong and healthy without being a runner.
There are so many alternatives to running. Power walking, cycling, swimming, rowing, step ups…the list is endless. It is so much more beneficial to include a variety of exercise options into your routine as our body becomes very efficient at what it's always done. Most importantly always do something, it's way better than nothing.
Running is not everything but movement is!
Joy
Try this for a cracker non-running cardio/ strength session
Repeat sequence below 3 x
200m fast walk or 50 step ups
10 x push ups on bench, knees or toes
10 x standing opposite elbow to knee lifts
30 sec plank on bench, knees or toes