Oh the dilemma of another failed yo-yo diet or fitness program that you couldn't quite commit to. It seems that life is filled with the ups and downs of eating plans and fitness programs that are either leaving you on an extreme high or in the depths of depression. There's no other more exhausting process then being constantly on, off or in the line up for the next rollercoaster ride. So why is it so freaking tough to stay on that ride?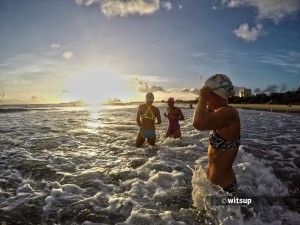 Motivation has been at the source of blame for many years with all of us at some stage referring to it as the main reason we aren't ticking the fitness box. We always seem to refer to motivation as if it is actually external to ourselves and something really magical that only the extremely buffed and successful were able to attain. I truly believe that motivation requires something super simple – a strong motive, and I mean strong! There's no point having some vague motive that sort of floats your boat or even worse floats somebody else's. Once you have this sorted you are in total control mode and each day can see how just one thing – small or large – gets you walking the "motive" road and maintaining a healthy and happy level of activity that is solely based on your motive and yours only!
Today we are "spoon-fed" oodles of different motives – bikini body, strong is the new fit, long, lean machine – the list goes on. Marketing really appeals to the "body beautiful" syndrome that nearly every woman wants in some way, shape or form. But what do WE really want? If it is body beautiful than that is fine; but if it doesn't scare you a little and get you seeing possibilities to achieve beyond the impossible, then you need to take time and discover your true motive! This is where the magic is and where the mystery of motivation is solved.
So ask yourself this:
 What's your strongest motive to move? Why is it important to YOU?
A few hints:
– Fitness needs to fit into life somewhere
– There's no once size fits all in fitness, choose what works for you
– Keep your motive in mind (this is what will get you out of bed)
– Start small but aim big (it's the small things that accumulate to achieve the big goal)
Health Assessment Quiz – Answer these 10 questions to see where you sit on the health wagon.
Start Quiz Now