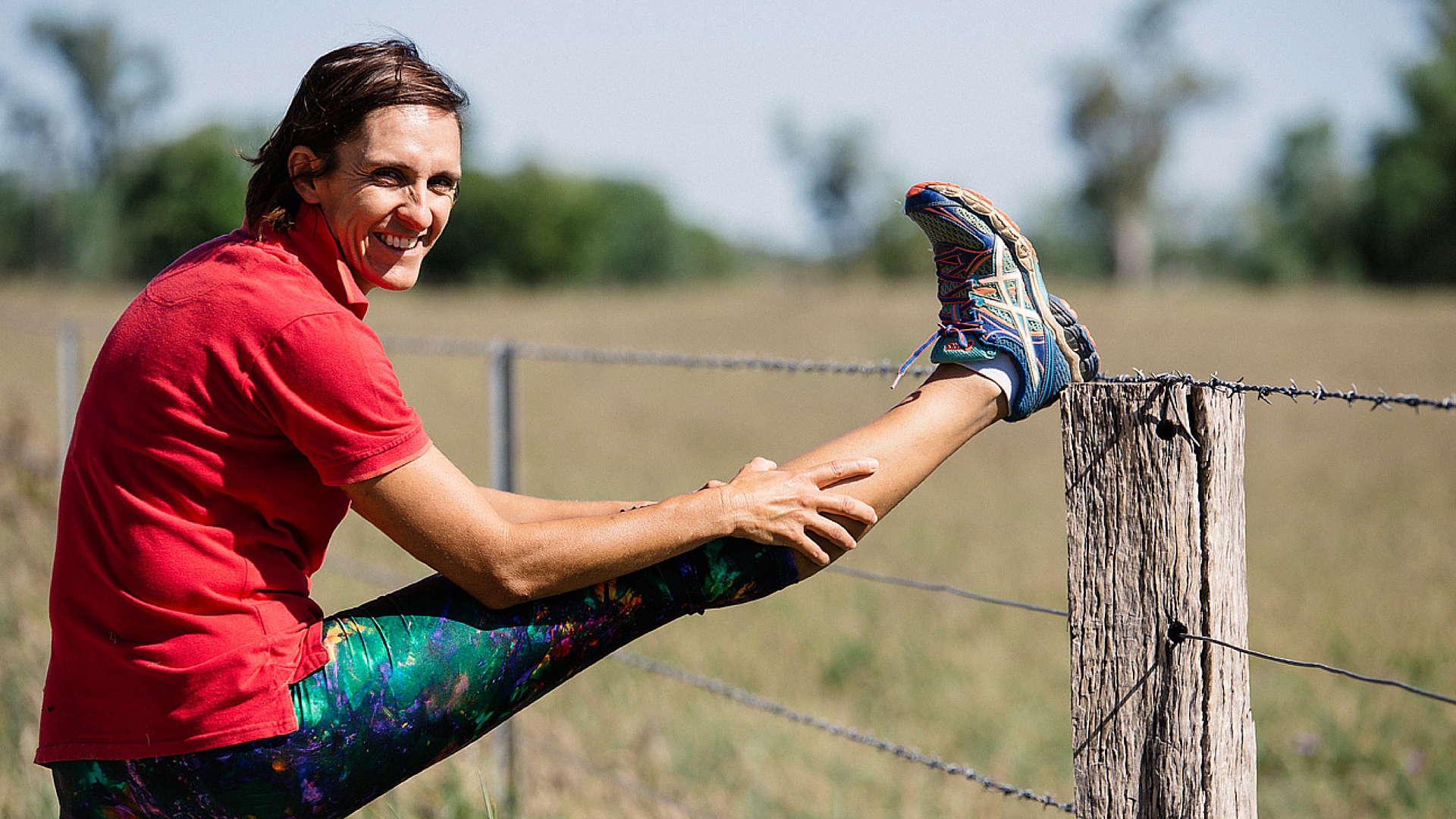 Off The Track Training is a global access organisation focussed on fitness, food and motivation designed to ensure long term sustainable health and wellbeing for people in isolation (or anywhere for that matter) whether they are in rural outback Australia or inner city suburbs.
Owner and visionary, Joy McClymont has been growing the company virtually from her family's remote western Queensland sheep and cattle station and has created a great deal of interest in response to her fun, highly informative and innovative programs that incorporate video, tele-seminars, webinars, group support and print material. Joy has also met her goal of providing this top level information to people with no to low internet access!
Being rural and remote has provided Joy with a greater insight into the opportunities available to be fitter and healthier without access to gyms, face-to-face fitness sessions, well stocked supermarkets or specialised equipment.
"You can achieve any health and fitness goal you set, no matter where you live." (Joy McClymont)
Each program is suitable for a particular level of fitness with a range of support and accountability processes. Off The Track Training Personal Trainers keep in close contact with how you progress through the programs and are always available to support you.
It is our strong belief that people need to create a conscious exercise habit that is with them throughout all stages of life. The most effective way to achieve this is by adopting an approach to health and fitness that fits with your life, priorities and time commitments. Exercising, healthy eating and a positive mindset, provides optimal benefits for your ability to live a happy and vibrant life – and that's what we want for you!
Our Vision
To be the most time efficient, fun, do it anywhere fitness, food and motivation company in the world – fueling fitness every day!
Our Mission
To provide time efficient, achievable fitness, food and motivation mojo tools and techniques designed to help people achieve their goals without the need of a gym or other high-tech equipment!
To provide personal and meaningful group support to help people achieve their goals
To infect 'Joy' into the process!
To make a positive difference in people's lives
Our Values
Family
Real-life, honest and transparent sharing and collaboration
A 'can-do' culture!
Inspiring health and fitness
Sensational Support
Personal development and growth
And a bit of fun along the way! :-)